Okay, so, I'm not anti-social. I try to participate on my realm's forums, I mingle in the PvP scene some by doing 2v2 and 3v3 with random pick-up partners as well as guildmates, and I'm generally a nice guy. But, despite all that, I fail at arena.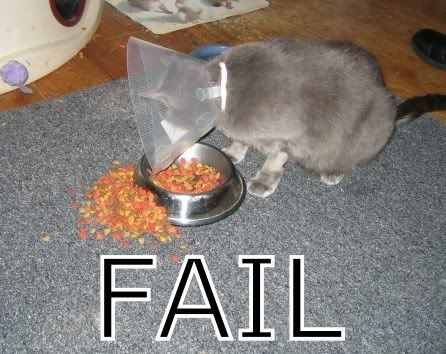 This season, I haven't seen any of my teams rise much past 1620 rating, despite my best efforts. I've played some SL-SL Warlock/Ret Paladin 2v2, some BM Hunter/Ret Paladin 2v2, and some ShS Rogue/Ret Paladin 2v2, and hell, even a bit of Resto Shaman/MS Warrior/Ret Paladin 3v3.

"But Josh," you might ask, "why are you not succeeding in arena? You've got great gear, know what you're doing, and are handsome and suave to boot! What's wrong?"

At this point, I can't tell if it's me or my choice in partners. The 2v2's have been mostly pick-ups that were searching for teams at the same time I was. None of my guildmates that make favorable 2v2 make-ups play PvP enough to make it worth my while. And my PvP rep on the server is either low-profile or secretly terrible, because no one approaches me for teams, and when I approach high-profile PvP'ers I get turned away. Every time I've stepped into the arena with a team that I assembled this season, it has fallen on its face, no matter the combo. Is it because my partners are generally unskilled? Is it because I'm really a PvP noob and don't realize it? I don't know! I haven't played with anyone generally accepted as "good" consistently enough to gauge where the disconnect is.

I've been applying steps 2 and 3 of Meg's guide to arena mingle since before she mentioned them. I have a topic going on my realm forums advertising myself for 5v5 teams that I bump periodically. I have a guildmate who is willing to play a rogue or warrior with me in 3v3 if I find a healer, but have been unsuccessful in convincing any semi-talented PvP druids or shaman (shamans? shamen? seamus?) to give the team a shot - it'd be a rogue or warrior in full season 3, shoulders and all, and myself with a season 3 weapon and everything but shoulders for PvP gear.

But, despite my best efforts, I have been spectacularly unsuccessful in cobbling together a stable, working team for any bracket. My best success has been in a 2v2 team that should never, ever win games - double ret paladin. It's pretty sad at this point.

It's like I'm back in high school and I'm not in the cool kids' clique. I'm fun to hang out with, I know what I'm doing, give me a shot!

What more can I do to find a stable, successful arena team?